or a chance to win a bunch of goodies by Rhonna Farrer.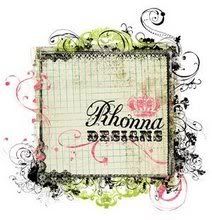 OMG her kits are amazing. I have a few digital artists that I really truly put on a pedestal. She's one of them. (Michelle Coleman, Ronnie McCray and a couple others too are right up there). She's running a contest where you have a chance to win 209 (your choice too!) of her kits etc. All we have to do is spread the word and with each comment, track back, shout out on our own blog/site, your name will be entered. But, you need to make sure you tell me about it here & link me back! OMG how simple is that!?
Well I cannot imagine winning something like this but of course I'll give it a try. Who wouldn't! I would just keel over if I won. Truly. I have nearly all her stamp sets and I've used them in my hybrid and traditional scrapping. OMG I think she's amazing...
So take a look over there and tell her Lissa (the Untamed Scrapper) sent you!!!!