Crafty gifts, for those who are crafty are awesome to receive. We all appreciate receiving a fun mini album or a beautifully hand made card. However, how often do we hesitate to make mini's, regular sized albums and other crafty gifts for those who are not necessarily connected to crafting.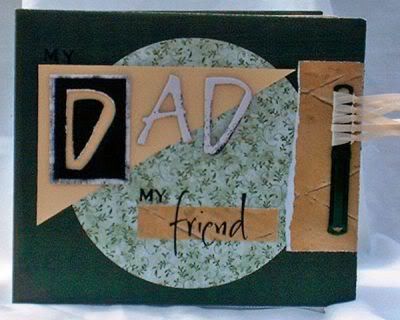 That's just wrong! We should become more comfortable with making gifts for everyone! The trick is thinking about how that person will be using the gift you are going to make. For example, it's the traditional graduation and wedding month. It's natural to think about giving a gift of an album for graduation or a wedding or even an engagement. Being that it's also Father's Day, a mini album for Dad to keep in his briefcase, on his desk or in the car is also a great thought. Your own dad might just as much enjoy a Grandpa's Brag book as much as Grandma would have. Your "almost mom" might love to have a book for not only her children but her "almost" kids too.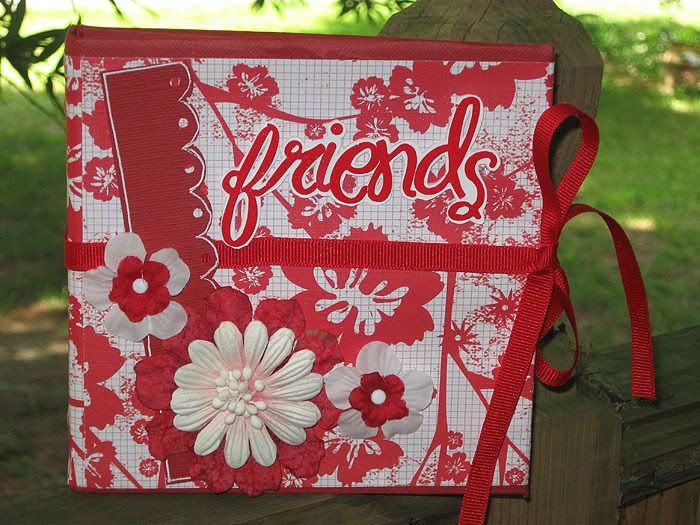 How about the graduate who's leaving for school? They might enjoy an altered address book, complete with his/her friend's home and, if they're also leaving for college, their addresses at school too. And we all know, an occasional note home is nice too, so don't forget to make a set of stationary for them to use (and tuck in a roll of stamps with the bunch so they're not reluctant to actually SEND it!).
What about a card kit for your daughter who loves to send cards to people. You could design a perpetual calendar with birthday's all marked on the date, with an altered tin of hand made cards to cover all the birthdays on the calendar. You can supply the tin, the calendar, the cards, envelopes, pen and stamps. n The only thing you wouldn't have a hand in making or altering would be the stamps! Now that's an undertakikng!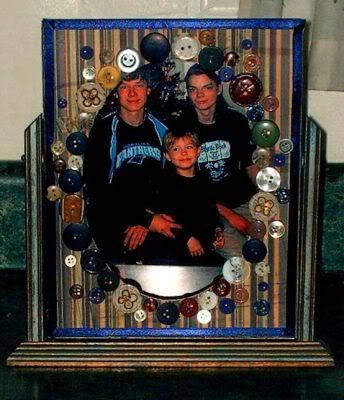 Alter a frame in which you'll put a photo of your son and his sweetie, your daughter and her boyfriend, your daughter or son and their friends at a special outing, Altered frames have a myriad of uses and are always welcomed when it comes to those homesick moments when all you really need is a little touch of home.
How about a special recipe album for the bride to be? She may not be a cook, at all, but with your help and the help solicited from all the cooks in the family, you can make a special scrap-cook-book of the family favorites to be handed down for generations to come.
With the summer time comes many holidays and gift giving occasions. Don't worry about your funds when it comes to affording all the gifts. Often, you have all the necessary incredients for a gift at hand. Alterable items, like tins, frames and books can be found for pennies at thrift stores and yard sales. Ready made to alter items and other supplies you'll need to craft your goodies can be found at A Walk Down Memory Lane if you don't already have them. So, really, the only excuse you have is where you'll find the time!