Bad girl! Bad Girl!
I've neglected you too sweet blog so I'm sharing today some of the fun I've had for the last few months. I'm still without my beloved computer so I've had to save everything to photobucket so as not to lose it. Talk about frustrating... Between that and my card reader, I'm about on overload!
So here is my first acrylic album. I had an absolute blast making this baby. It's fun to see how to coordinate what will show through the page to the one underneath and how you can hide adhesive. This project was one of my favorites and I"m looking forward to making another.
This book is all about my closest friends...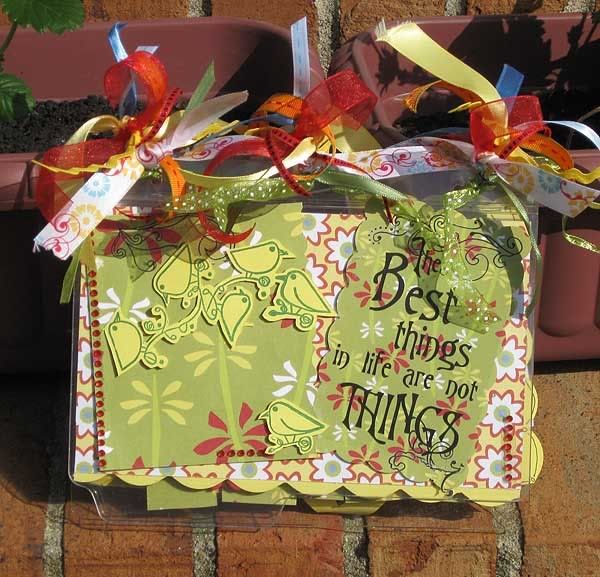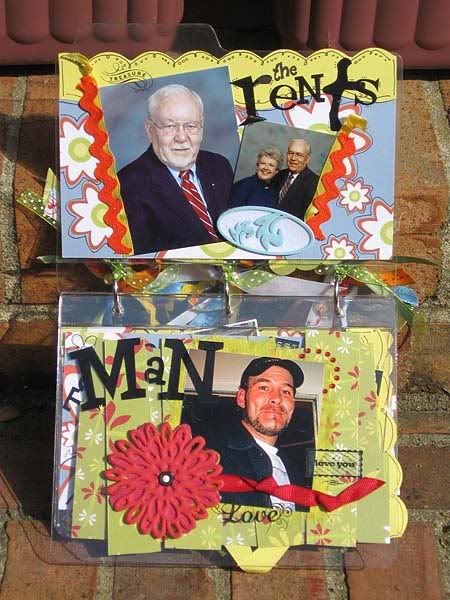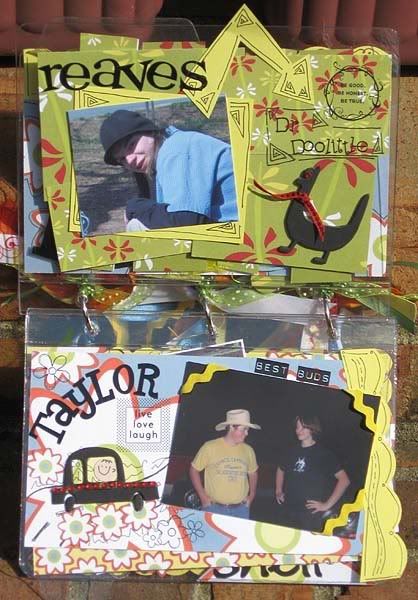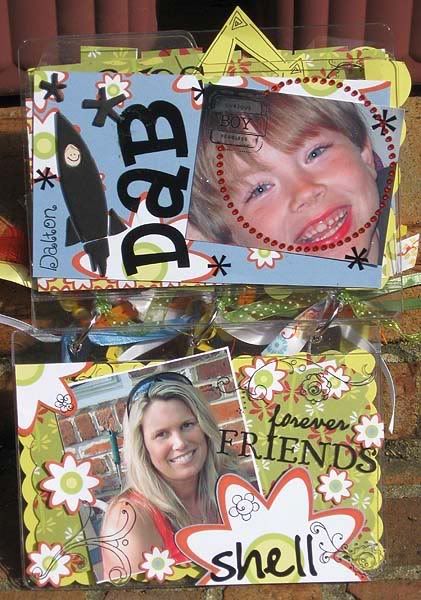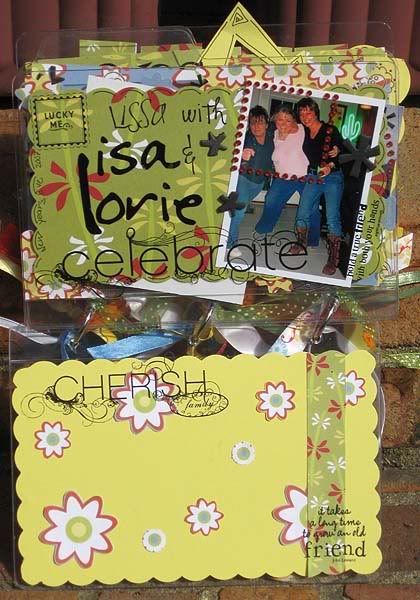 This is our sweet Little Bear. He's an outside kitty by choice. Even in winter he prefers to be outdoors. He comes in to play sometimes and we like to keep him in when it's really cold. Otherwise, he's all too happy to stay outside.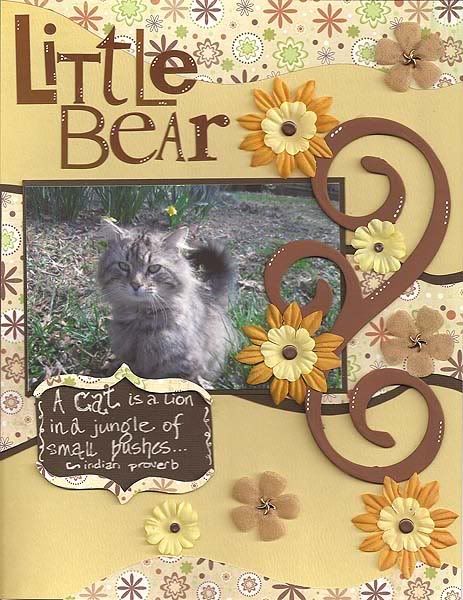 This was a challenge about our favorite place. In nature is my favorite place to be. Of all places in nature, there is none so perfect as Nature Camp. I adore this place and one day would like to go back one last time to sit in the chapel there, walk the grounds that once meant so much to me and show my kids where my love of nature was really solidified. It was here I learned about ecology and became very conscience about saving our Earth. You can see from the photos just how gorgeous it is here... (The papers for this were from the May kit at
A Walk Down Memory Lane
for the Design Team at
The Scrapbook Site
.)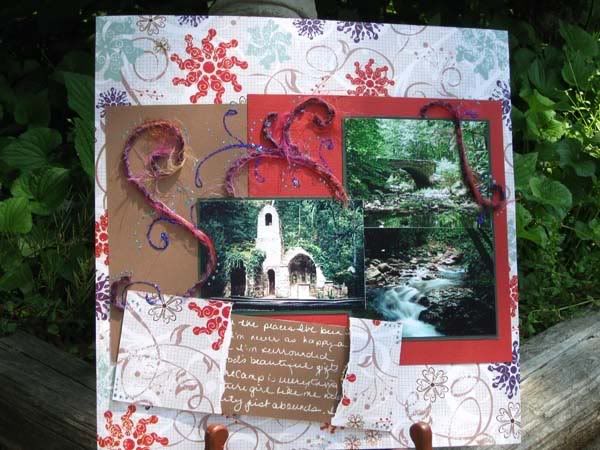 This was also one for the Design Team at
The Scrapbook Site
. The papers came from the May kit. You will absolutely fall in love with the Boxer line from Basic Grey! This is how I start my mornings! I always drink from one of these mugs despite the fact I collect mugs and have way way more than this. These are the ones that are most important to me and each of them has a story.
This was a quick card I made from the May Kit at AWDML also. (Although that stamp was mine already and was bought at Impression Obsession.)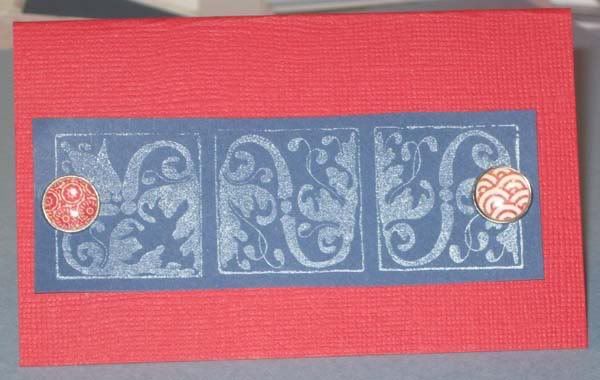 This was Taylor's Graduation. Goofy picture really and I didn't take it but I liked how this came out. Simple but focused on the words. I found this rub on (Phrase Cafe) that was absolutely perfect for what I wanted to say about this. I've not done the left side to this yet. It will have a focal photo of Taylor when he began Kindergarten. Looking for the right photo still...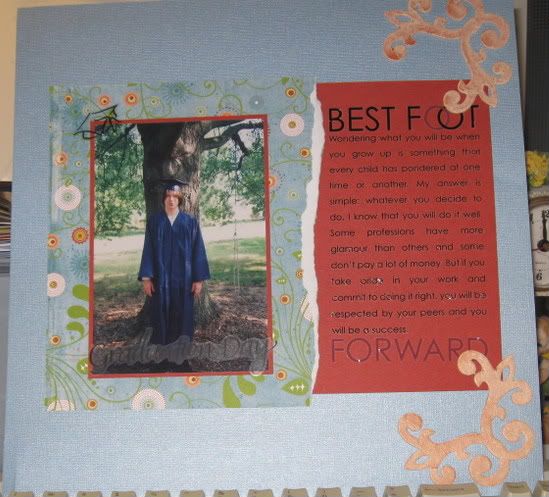 These are my sisters two gorgeous kids about 5 years ago. I haven't gotten any recent photos but I was fortunate to see Ryan, my nephew this summer. He was 9 in this photo and he's now 14. Holy moley he's a good lookin' kid! Not changed much, just more mature. I can only imagine how beautiful Ashley is now...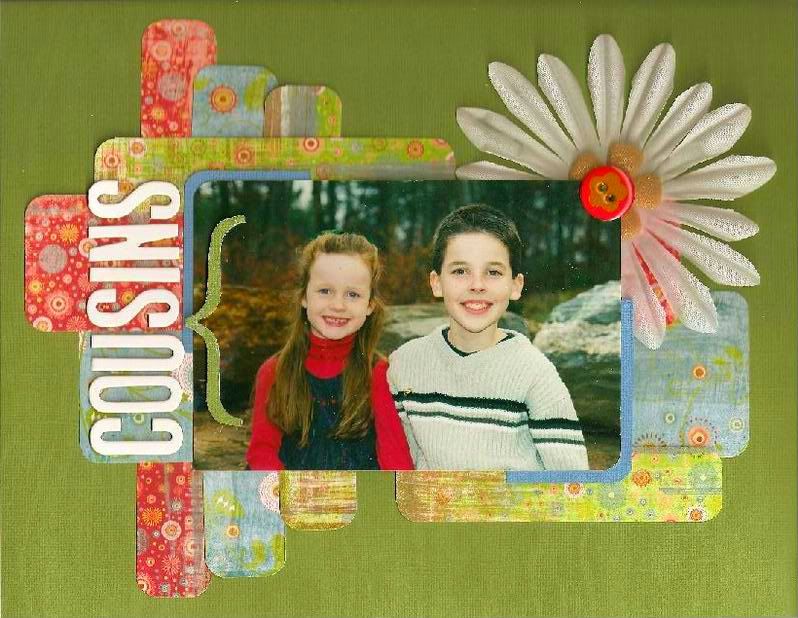 This is Ashley, our sweet Russian Blue and the matriarch of our family, and Fluffy, a sweet long haired domestic, who has since left us. These two kitties are and were two of the best kitties ever. It was Fluffy who gave us our Cartman and Gizmo (also passed on now) and those two gave us Little Bear and Alfred Boots, aka "Buddy Boots".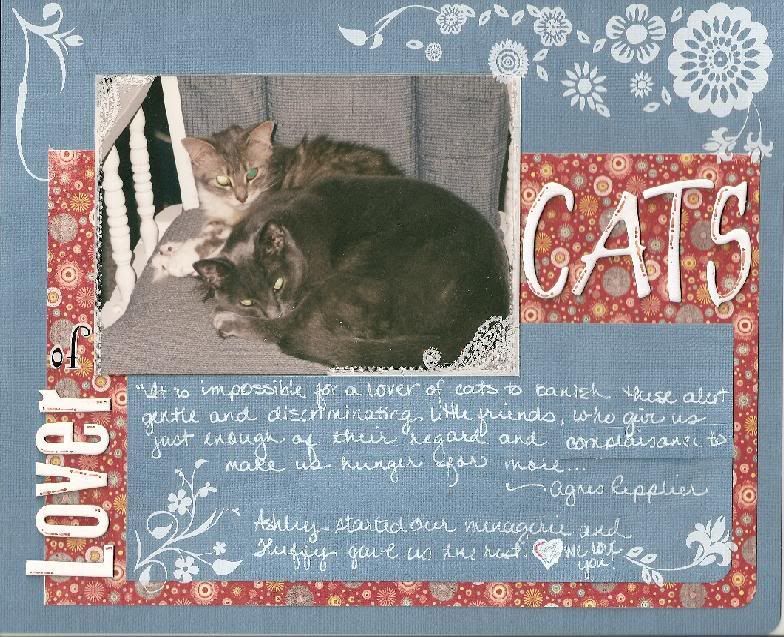 This layout was super super fun. Dalton was only about 3 in this photo. He loved (and still does love) playing Hide and Go Seek. He thought if he couldn't see you, you couldn't see him. This particular day was the first time he had ever dressed himself (thus the boots and mismatched shirt and shorts) and he had a ball hiding from me in both couches! What a funny boy he was!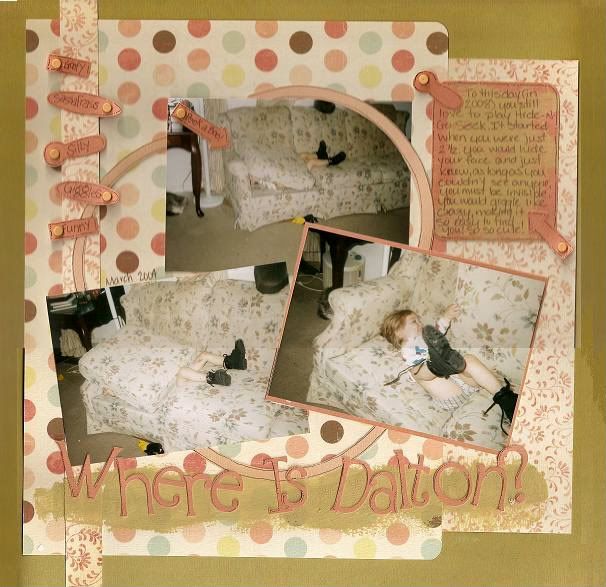 I think that's enough for now... hope you liked...Thanks for looking!